Lone Stars by Justin Deabler
Lone Stars by Justin Deabler
"Generous and epic…takes us through generations of a singular family, whose loves and losses also tell us a story about America itself." —Eliot Schrefer, National Book Award finalist, author of Endangered
Justin Deabler's Lone Stars follows the arc of four generations of a Texan family in a changing America. Julian Warner, a father at last, wrestles with a question his husband posed: what will you tell our son about the people you came from, now that they're gone? Finding the answers takes Julian back in time to Eisenhower's immigration border raids, an epistolary love affair during the Vietnam War, crumbling marriages, queer migrations to Cambridge and New York, up to the disorienting polarization of Obama's second term. And in these answers lies a hope: that by uncloseting ourselves—as immigrants, smart women, gay people—we find power in empathy.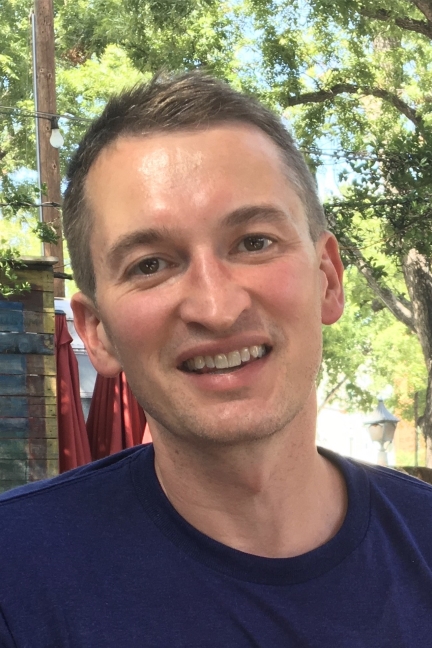 Justin Deabler grew up in Houston. He dropped out of high school when he was fifteen, went to Simon's Rock College, and graduated from Harvard Law School. He is the General Counsel for the Queens Public Library. He lives in Brooklyn with his husband, son, and two cats. Lone Stars is his first novel.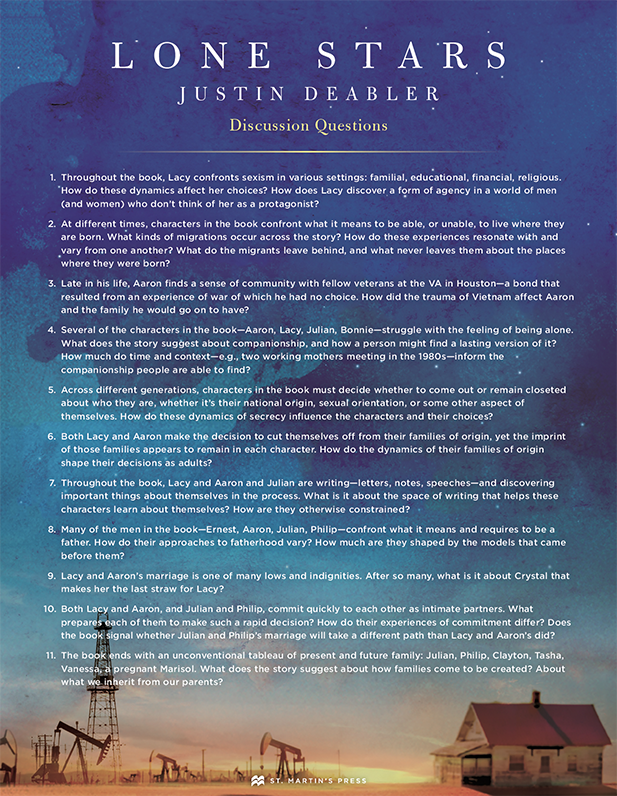 'Lone Stars': Houston author's tale of coming out and coming home - Houston Chronicle
A Lone Star Saga - Harvard Magazine
Justin Deabler at Bard College, Simon's Rock
Spot the future author of Lone Stars on Season 8 of MTV's The Real World.
Additional Resources - Themes 
Genealogy
Most public libraries offer free online resources like ancestry.com, Heritage Quest, Family Search, among others. Below are some tips to get you started finding your roots.
Tips for Tracing Your Family Tree from Expert Genealogist, William Forsyth 
8 Tips to Help Find Your Family Tree – National Geographic 
LGBTQ+ History