Author Talk in Pasadena & Through a Night of Horrors: the 1900 Galveston Storm at Spring Branch Memorial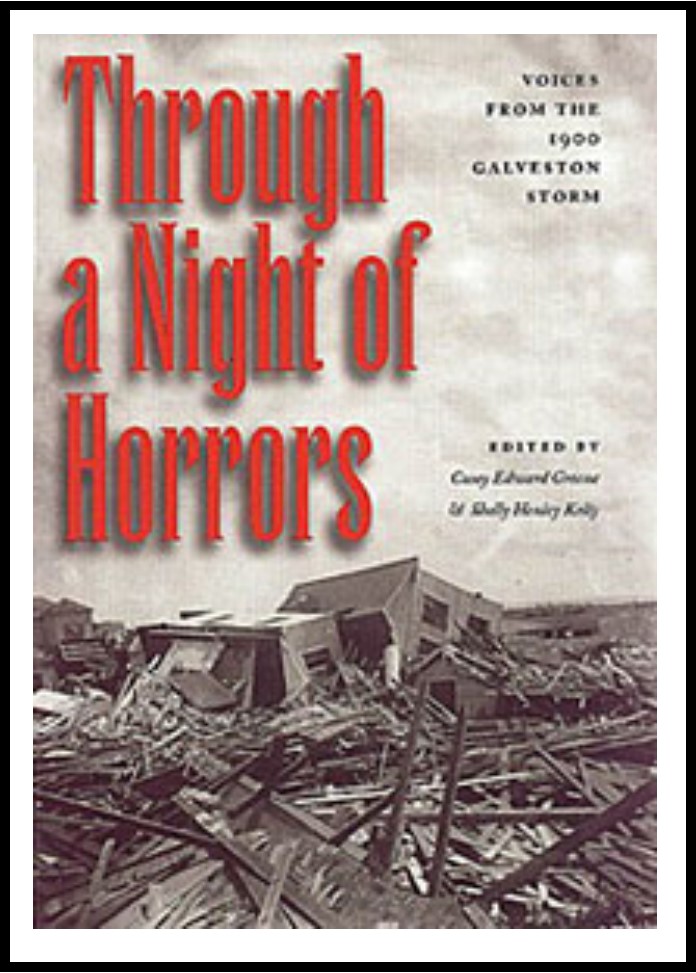 Look up 'peripatetic' in the dictionary and you may find a picture of Ann Weisgarber. Then again, you may not, because, if it's anything like the flesh and blood Ann, it will probably be visiting another page of the dictionary—perhaps over in the W's at 'wayfaring' or maybe the M's for 'mundivagant.'
Be that as it may, we suggest you put down the dictionary for the time being, and make plans to see Ann in person this evening at Pasadena Public Library – Central at 6:00 p.m where she'll discuss The Promise. There will be a sampling of refreshments that the characters of The Promise might have enjoyed in the Galveston of the turn of the 20th century, as well as music selections that feature in the book.
Also this evening, Spring Branch Memorial Library will host Shelly Henley Kelly, co-author of Through a Night of Horrors: Voices from the 1900 Galveston Storm. She will discuss the historical significance of the storm, as well as bringing a historian's perspective to a discussion of The Promise.
An Evening with Ann Weisgarber 6:00 – 7:30 p.m.
Pasadena Public Library-Central
1201 Jeff Ginn Memorial Drive, Pasadena, TX.
Through a Night of Horrors: The 1900 Galveston Storm 7:00 – 8:00 p.m.
Spring Branch Memorial Library
930 Corbindale, Houston
Admission is FREE for these and all Gulf Coast Reads events.
 
We want to take a moment to say thanks to the Chronicle's Maggie Galehouse and Lisa Gray; both of whom have gotten behind Gulf Coast Reads in a big way. Thanks to you both!
"With 'The Promise,' Gulf Coast Reads takes East Texas by storm" / Lisa Gray on www.chron.com
"The Promise" hits Gulf Coast Reads / Maggie Galehouse on www.chron.com
Thanks to Michael Haggerty and all the other good folks at Houston Public Media's Houston Matters, as well!
"Getting People Across Greater Houston to Read the Same Book" / Houston Matters Sept. 30, 2015