Gulf Coast Reads Is Getting Off to a Fast Start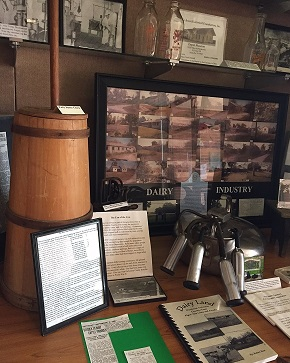 Gulf Coast Reads 2015 gets off to a fast start with the first of many appearances by the author of Gulf Coast Reads 2015 selection, The Promise. Dickinson Public Library will host An Evening with Ann Weisgarber on Thursday, October 1 from 6:00 to 7:30 p.m. This event is co-sponsored by Hitchcock, La Marque and Mae S. Bruce Public Libraries. As with all Gulf Coast Reads programs, admission is free.
Dickinson Public Library is located at 4411 Highway 3, Dickinson TX 77539. Phone: 281-534-3812.
Those of you who are reading or have read The Promise know that one of its many virtues is the author's attention to period detail. If you would like to learn more about what life and work was like on a dairy farm in rural Galveston Island during the period in which the novel is set, Mae Bruce Public Library is hosting an exhibit based on the Dairy Land: Northwest Galveston County, Texas (Algoa, Alta Loma & Arcadia) by local historian, Robert Bear.
Mae S. Bruce Public Library is located at 13302 6th Street, Santa Fe TX 77510. Phone: 409-925-5540.