Take a Tour Through Gulf Coast Reads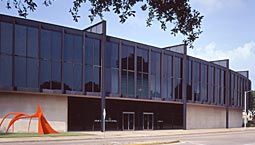 You might not be aware that on any Thursday in the month of October you can explore art AND literature at the Museum of Fine Arts, Houston!  Free book and art tours, connecting The Promise to art in the Museum's galleries, are still available at the dates and times listed below.  RSVP to bookclub@mfah.org and convene in the lobby of the Audrey Jones Beck Building at 5601 Main Street.  Please bring your copy of the book.
Thursday, October 15, 2015 at 1:30 PM
Thursday, October 22, 2015 at 6:30 PM
Thursday, October 29, 2015 at 10:30 AM
October 15th also offers a variety of other "tours" for the intellectually curious.  The Rosenberg Library's Museum Book Club will view items from the Museum's collection, Ann Weisgarber will focus on the writing process as she visits Lone Star College - North Harris, and Andrew Coleman of the Galveston Historical Foundation will be speaking about the 1900 storm at Bellaire City Library.  Find the right tour for you on our events calendar.